RoSPA Awards 2022:
City FM UK (partnership with Asda): 6th consecutive RoSPA Gold Award for Health and Safety
City FM: 8th consecutive RoSPA Gold Award for Health and Safety
CBES:

15th consecutive RoSPA Gold Award for Health and Safety
Order of distinction, recognising 15 Gold Awards
9th consecutive Gold Award for Fleet Safety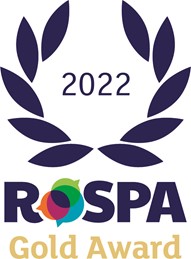 We are delighted to announce that City FM and City FM UK have joined CBES in winning the RoSPA Gold Health and Safety Award, an internationally recognised award for demonstrating health and safety standards.
The awards are testament to the dedication of our teams to keep our people and our customers safe every single day. They reflect our commitment to continually improving safety and compliance in support of our customers. Our leaders, managers and colleagues are fully focused on the health, safety and wellbeing of our teams. By keeping health and safety front and centre, we continue to deliver a great service to our customers and ensure everyone goes home safely every day.
Due to the global pandemic, 2021 was a challenging year for many organisations. Working in collaboration with our customers, we tackled these challenges head on by providing additional support around wellbeing, reviewing our communication channels and equipping our teams to live our H&S values.
Our health and safety values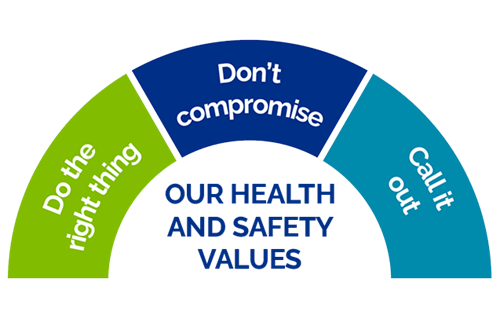 Mal Roberts, Group Head of Health, Safety and Environment (UK and Europe) said:
"Receiving the RoSPA Gold Award across all three companies within our Group shows how dedicated we are to a positive safety culture and continuous improvement. These awards are important to us as a business, as they provide the opportunity to demonstrate how much of a priority we place on the health and safety of our people and the activities we undertake. I'm proud to recognise the hard work and professionalism of the health and safety teams who support our three businesses".
About the RoSPA Awards
Organisations receiving a RoSPA Award are recognised as being world-leaders in health and safety practice. Every year, nearly 2,000 entrants vie to achieve the highest possible accolade in what is the UK's longest-running H&S industry awards.
Julia Small, RoSPA's Achievements Director, said:
"This is a fantastic and well-deserved accomplishment. All our award entrants demonstrate their unwavering commitment and passion for keeping people safe at work. By receiving this recognition, City FM join like-minded businesses and organisations worldwide, who represent the very best in their approach to Health and Safety. I would like to add my personal thanks for all the work that it has taken to secure this well-deserved award – congratulations to all those involved, who champion and drive up Health and Safety standards every day. You are a fantastic example to others in your sector."
For more information about the RoSPA Awards visit www.rospa.com/awards