City FM is the only facilities management company to contribute to the European Commission Farm to Fork Strategy, which aims to make food systems fair, healthy and environmentally-friendly. The strategy is at the heart of the European Green Deal, striving to make Europe the world's first climate-neutral continent by 2050.
The ENOUGH project: Reducing greenhouse gas emissions by at least 50% by 2050
Funding has been secured for City FM to participate in the EU consortium, which draws together 29 partners from 11 EU nations and the UK, providing expertise across the entire food chain. The consortium consists of major academic institutions, equipment manufacturers, designers, installers and end users. Funded through the Horizon 2020 Research and Innovation Fund, the ENOUGH project will provide technologies, tools and methods to help achieve climate neutral food businesses.
City FM have been selected for the project on the strength of our innovation in supporting low and zero carbon solutions for refrigeration systems. These include Mistral Air, Eco-boost, retrofit adiabatic cooling, low global-warming potential (GWP) refrigerants and demand side response (DSR).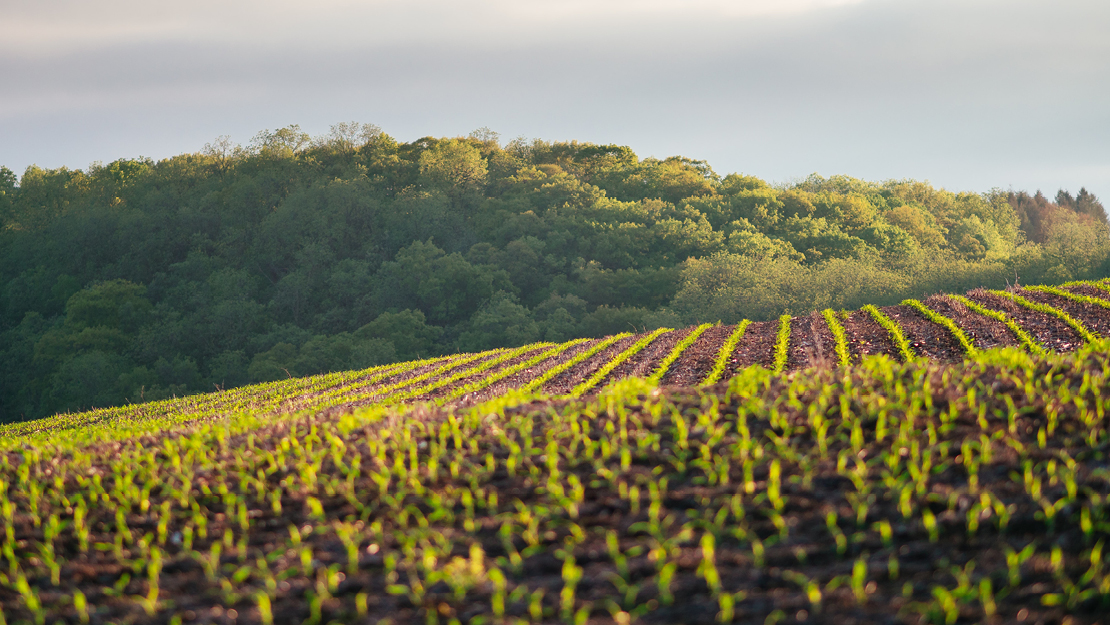 Decarbonising the entire food chain is a monumental task requiring solutions from experts across a wide range of fields. The Farm to Fork Strategy aims to accelerate the transition to a sustainable food system that should:
Have a neutral or positive environmental impact
Help to mitigate climate change and adapt to its impacts
Reverse the loss of biodiversity
Ensure food security, nutrition and public health, making sure that everyone has access to sufficient, safe, nutritious, sustainable food
Preserve affordability of food while generating fairer economic returns, fostering competitiveness of the supply sector, and promoting fair trade
The aims of the 4 year, €11.5m project are to:
Elaborate a strategy for implementing a zero-carbon food chain across Europe, which has consensus across the actors within the food chain
Through a system approach, explore how to use (and mitigate), make, store, move, manage, finance and regulate energy and carbon demands through the food-chain
Provide European food companies with quantified and validated information on how to decarbonise
Demonstrate relevant and viable decarbonisation technologies to the European food industry
Provide the European food industry with tools to help them decarbonise
Communicate information emanating from the project to food companies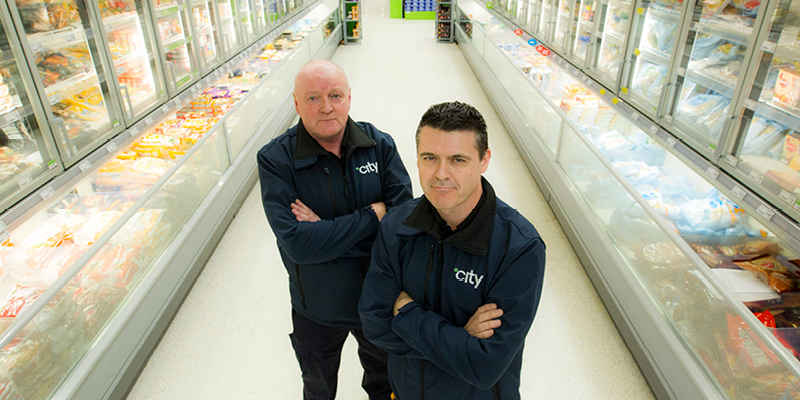 Demonstrating outputs: our role in the ENOUGH project
Working with London South Bank University, City FM is responsible for implementing and deploying real demonstrators of outputs from the research and development phases of the ENOUGH project. The work package is focused on retail thermal energy storage (TES) and demand side response (DSR), integrating phase-change material to extend out the period that central fridge plants can be offloaded. These technologies allow for the development of smart grids that balance electricity supply and demand, as we increase our reliance on renewable energy generation.
The work package builds on our expertise in the wide scale implementation of refrigeration demand side response and load shedding in cold store and retail environments for UK supermarket chains. City FM has already deployed 7 megawatts of fast (sub 30 seconds) and 25 megawatts of slow (300 seconds) responses, triggered manually, automatically or autonomously. This is helping our customers avoid peak energy charges and balance their own site and estate demand.
Gavin Redmore, City FM's National Energy Manager said:
"We are excited to be involved in the ENOUGH project and are completely aligned with its goals to support food chain decarbonisation. Being able to access cutting edge academic research and thought leadership will bring significant potential and opportunity to our customers by informing, accelerating, and enhancing our decarbonisation and energy management solutions".
Contact us
Talk to a member of our specialist team to explore how our sustainable solutions can transform your food chain footprint.
E: partner@city-holdings.co.uk
T: +44 (0)141 418 9000