Tell us about your role
I manage the City accident and enforcement team. We provide a centralised health and safety support function for the business, looking after everything from accident reporting, to managing PPE (personal protective equipment) for our engineers. On top of this I am also responsible for the City claims management function, basically dealing with any personal injury claims that are brought against us. We also provide an accident reporting service for one of City's biggest customers too. In addition to my main role, I also jointly manage the City Diversity and Inclusion strategy and I am involved in our mental health and wellbeing outputs too.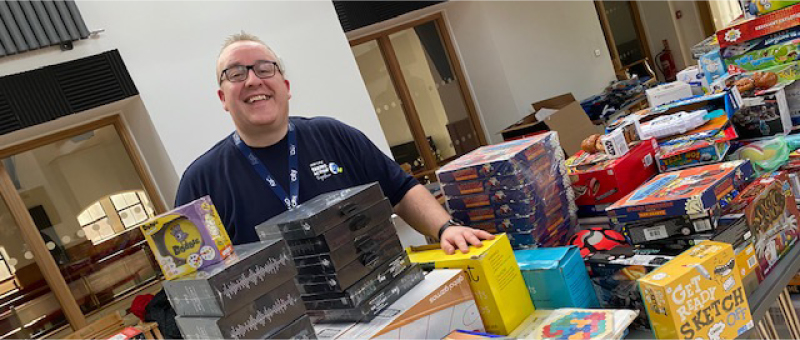 What do you enjoy most about working at City?
It has to be the people. Everybody's so genuinely so friendly and helpful. When you join City – you hear about the 'City Family' and that's definitely something you really can see in practice every day. This is helped by the fact that so many colleagues have been here for such a long time – there is very little turnover of staff and that really adds to that feeling of being a family. It's quite unique!
What's been your journey at City?
I came to City following redundancy after 17 years in Social Services. I basically had to start again. I joined the company as a helpdesk operator, moving into a team leader role relatively quickly, and then into my current management position. My previous experience was recognised and I was offered lots of training and development to get me to the role I'm in today and I am really grateful to City for that.
The opportunities are there and it's important that you grab them when you can – I've found that City will support you to move on in your career if show that you have drive and ambition, and are not afraid of hard work.

How would you describe City's culture?
In one word I would say 'inclusive'! For me, City has been a place that I can bring my whole self to work. You are encouraged to be yourself and to use your unique talents and skill sets to be the best you can be for yourself and for the business.
What's a fun fact about you that many people may not know?
When I was a student and to make some extra money, I signed up with an agency as TV and film extra. It was great fun and I still pop up now and again on the shopping channel as a product tester, talking about how much I love my new sandwich maker!