Tell us about your role
My role is Business Support Manager for City FM. I head up the team responsible for all administrative support across the City FM business, including dedicated support on the M&S contract, mobilisation support for new business and business development, all aspects of communication across the business, and general support to the senior team and wider business.
What do you enjoy most about working at City?
The only consistent thing in life is change, and as a business I think it's something we have to deal with constantly for all sorts of reasons, a pandemic being one of them! But I enjoy a challenge and we don't tend to get two days the same in our team. Being a central support function means we often receive the random 'can you sort this' challenges of the day, and actually, it's one of the things that makes my job so interesting. If we don't know the answer we make it our mission to find it!
The people you work with can have the biggest impact on job satisfaction, and I've had the absolute pleasure of working with some of the best people who will go above and beyond everyday without question.

What's been your journey at City?
I started on the Asda contract just when the business support function was being created as a Divisional Admin Support. I became the supervisor of the team, and then seconded manager, before moving to City FM in 2017 where I hold my current role as Business Support Manager.
I'm grateful to have had the opportunity to grow and develop in various parts of the organisation, but one of the things I have always loved about our business is the way we orchestrate change and use talent pools to identify progression routes. If there's one thing that you see at City every day, it's opportunity.
How would you describe City's culture?
City has a great people culture. I always feel engaged with what's going on in our business, and it helps me in my role when I have a broader understanding of why we are doing certain things. We are also really good at rewarding our people for excellence in their roles which I think is underestimated a lot, but is also really essential to ensure our colleagues feel valued for the job they are doing.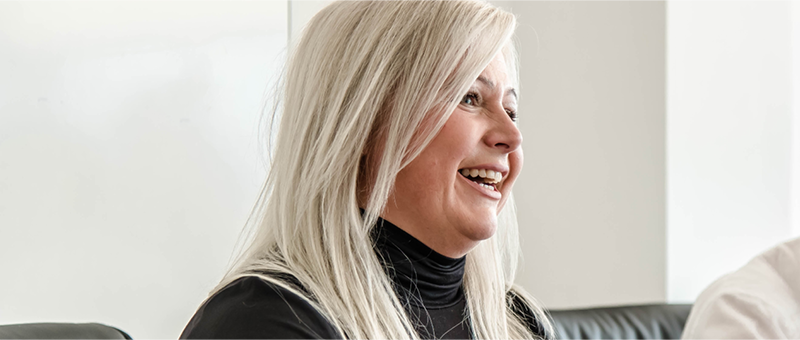 What have been the key ingredients to your success?
Relationships. I am a true believer in building relationships with any and all key stakeholders, in order to have a level of understanding with regards to how we can collaborate and find best ways of working together and drive the business. Also, a positive attitude goes a long way.
What's a fun fact about you that many people may not know?
I'm a secret karaoke fan (my go-to tune is 'Kings of Leon - Use Somebody') although I generally need a bit of Dutch courage to put my name up!