Our new fund-matching initiative for charities is available to every colleague in the business. We match the fundraising efforts of our colleagues and contribute up to £500 in donations every month.
Donation nominations are coming in fast, and we're delighted to see so many colleagues getting involved already.
How the scheme works
The nominations are reviewed by our board members on a monthly basis, who select causes and charities that benefit local communities and that are closely linked to our five company values:
One City

Be your best

Show you care

Make it happen

Strive to improve
September contribution
This month's contribution has been made to Bring Every Kind of Smiles (BEKS) charity, nominated by Christopher Morris who is a Regional Facilities Manager (Homebase). BEKS provide help and support to people in a variety of ways, from cheering up poorly children, providing home refurbishments, redecorating projects for families, days out at toy stores, and surprise Batman visits!
Chris was literally roped into a strong man event in August, which was organised by BEKS in partnership with the East Kent Railway. Having signed-up to the event spontaneously, Chris soon found himself attached to a 32 tonne locomotive, managing to pull it an impressive 5.2 metres across the ladder.
Here's what Chris had to say about the event:
"Pulling the locomotive was tough going, and it was a great feeling knowing that I had the support and encouragement of my City colleagues! I'm unsure if it was curiosity, peer pressure or just plain stupidity that led me to volunteer for the event, but I'm glad I did – it was a huge buzz taking part with the other competitors. Bring Every Kind of Smiles is a fantastic charity and I'm over the moon that City has chosen to support them as part of the new fund-matching initiative. I'm glad to be part of an organisation that genuinely cares for people".
About the event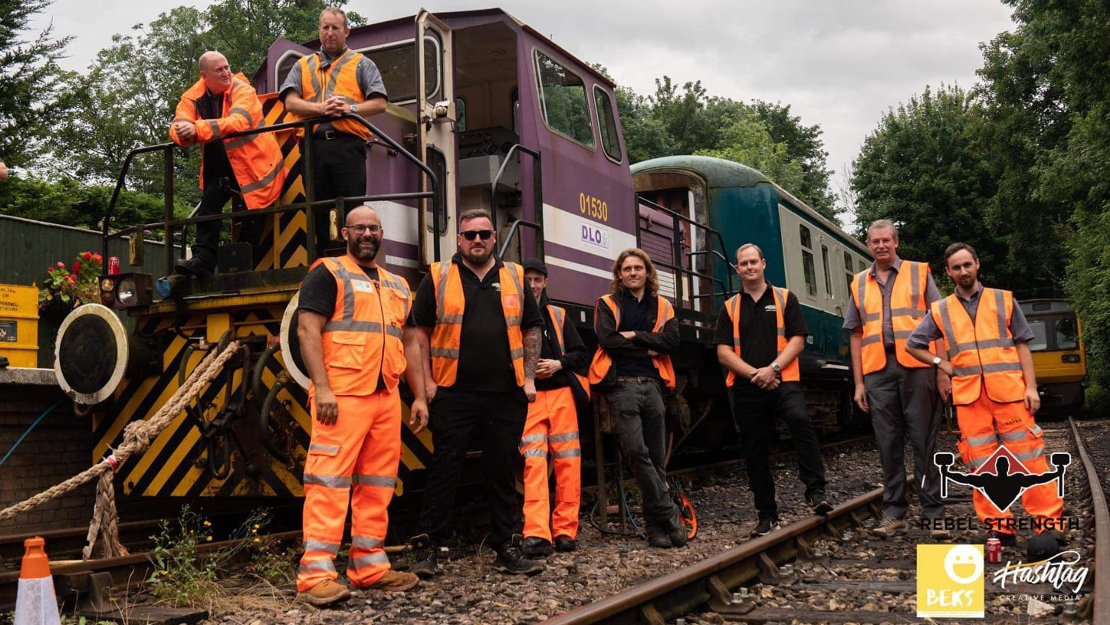 30 competitors from across the UK took part in the strong man event, raising more than £12,000 in donations and sponsorship for the two charities. City contributed £500 to the charities, split evenly between BEKS and East Kent Railway.
The latter stage of the event involved breaking into small teams to pull a 105 tonne train and Chris and his team managed to pull the train 12.6 metres in total. Well done to Chris and everybody involved in organising and taking part in such a valuable event!