As part of a global organisation, our activities can create significant carbon emissions and have an impact on the environment. Our Corporate Environmental Policy recognises the responsibility we have to protect our environment, and outlines our commitment to sustainability, environmental protection, net zero carbon emissions, waste reduction and the circular economy. Each area is supported by individual strategies, systems and processes to achieve clear targets.
City manages over 3,000 properties and 70 million sqft of space, with over 3.5 million people passing through these built environments every day. Each of our partners have their own commitment to carbon emission reduction. We support them with their own targets by developing and implementing systems that actively monitor and manage energy consumption, as well as providing innovative solutions to reduce carbon emissions and waste.
Working together as a team, we're striving to tackle climate change across all areas of our business:
Engaging our colleagues
Our colleague engagement team have a strategic engagement plan that both equips and inspires our colleagues to take climate-related action in their work and personal lives. As we explore the impact our activities and decisions have on our carbon footprint, we bring our colleagues on the journey and keep them informed at every phase. Our regular colleague surveys include environment-related questions, so we can actively listen to our people and provide a forum for sharing ideas.
Through our recently launched OneCity Taking Action Together campaign, we're working with our suppliers, customers and colleagues to make smart decisions that support the environment as well as local communities.

Achieving net zero
We're committed to reducing our carbon emissions to net zero by 2040 and commit to Science Based Targets (SBT) by the end of 2021.
It's our responsibility to take decisive and positive action to minimise our impact on climate change, biodiversity and environmental degradation. By working closely with our colleagues, customers and suppliers, we can make great progress across every area of our business.
Our Carbon Reduction Plan (CRP) has quantifiable milestones that validate the progress made to reduce our carbon footprint. In developing the CRP, we have thoroughly reviewed all aspects of our operational activities that have the greatest impact on the environment. These activities include fleet fuel usage, energy usage, waste management and business travel. With dedicated initiatives in these areas already underway, we have total confidence we will achieve our ambitious goals for the coming year and beyond. 
Fleet electrification
The City fleet is made up of over 1,500 vehicles and accounts for our largest impact on the environment. To mitigate this, we have assessed our fleet demographic and fleet use to determine the most effective measures to reduce the carbon footprint. 
We're introducing hybrid vehicles as our standard company car, with a target of >50% hybrid vehicles by 2023, and changing all remaining company cars to hybrid vehicles by 2025. By implementing this change, we expect to reduce our tCO2e by 80% for every vehicle converted per year.
Electric vehicles are now being introduced within part of our fleet. By 2025, c50% of our commercial van fleet will be fully electric. Further conversions will follow to ensure that our commercial van fleet and company car stock are fully electric, well before our net zero target of 2040.
Driving style and fuel consumption can be impacted by driving behaviours, and all our drivers benefit from targeted training and educational programmes aimed at safety, driving style and environmental performance. Making sure our fleet is safe is always a priority and we're proud of achieving our 8th consecutive Gold Fleet Safety award, which demonstrates our focus on keeping drivers safe.

Managing energy
Energy is an area that has our constant attention. We have a dedicated Energy Bureau, consisting of a team of knowledgeable and highly skilled colleagues who understand the importance of using innovation to reduce our energy usage. We've used this expertise to help our customers become more sustainable organisations and realise their own net zero ambition.
Our Energy Bureau services have been developed using state of the art technology that identifies increases in energy or water use and deploys remote fixes or field engineering resource to resolve. We are ESOS Auditors and Lead Assessors and constantly identify opportunities for improved energy efficiency.
Our Energy Innovations team have the skills in-house to develop and implement solutions to meet the opportunities we identify. Through our unique end-to-end design, installation, commission and maintenance activities, we control and reduce carbon emissions from refrigerant gases. By applying our innovation our customers have saved tens of millions and reduced their carbon emissions by over 50% since 2005.

Asset management and lifecycle costing
Our Asset Management team offer a wide range of services focused on asset management and full lifecycle costing. By analysing asset data, we develop a bespoke suite of reports and tools to deliver the most cost-effective options for the purchase, ownership, operation, maintenance, and eventual disposal of our partner's assets.
This data adds significant value in terms of reducing carbon emissions. Correct asset selection reduces breakdowns and the need for engineering attendance. Asset lifetime is increased, which reduces the need for premature replacement and the associated embedded carbon in any product. The circular economy is supported by clear disposal routes to allow for parts recovery and reuse, which is a clear requirement to achieving net zero.
All companies need to decarbonise heat and have a robust, costed, asset replacement route-map. This route-map should align with public commitments to net zero to avoid the risk of stranded assets. Having robust asset data is an essential part of building a strategy that attracts funding to ensure a glide path to a net zero position.

Food chain decarbonisation
Decarbonising the entire food chain is a monumental task requiring expertise across a wide range of fields. City has received funding to participate in a consortium that draws together 29 partners from 11 EU nations and the UK across the whole food chain. Funded through the Horizon 2020 research and innovation fund, the ENOUGH project will provide technologies, tools, and methods to contribute to a net zero Farm to Fork strategy.
We have been selected because of our track record in innovation in supporting low and zero carbon solutions for refrigeration systems, and we are the only FM company chosen to be involved in the project. The work package builds on our expertise in the wide scale implementation of refrigeration Demand Side Response (DSR) and load shedding in cold store and retail environments for UK supermarket chains. This is helping our customers avoid peak energy charges and with balancing their own site and estate demand.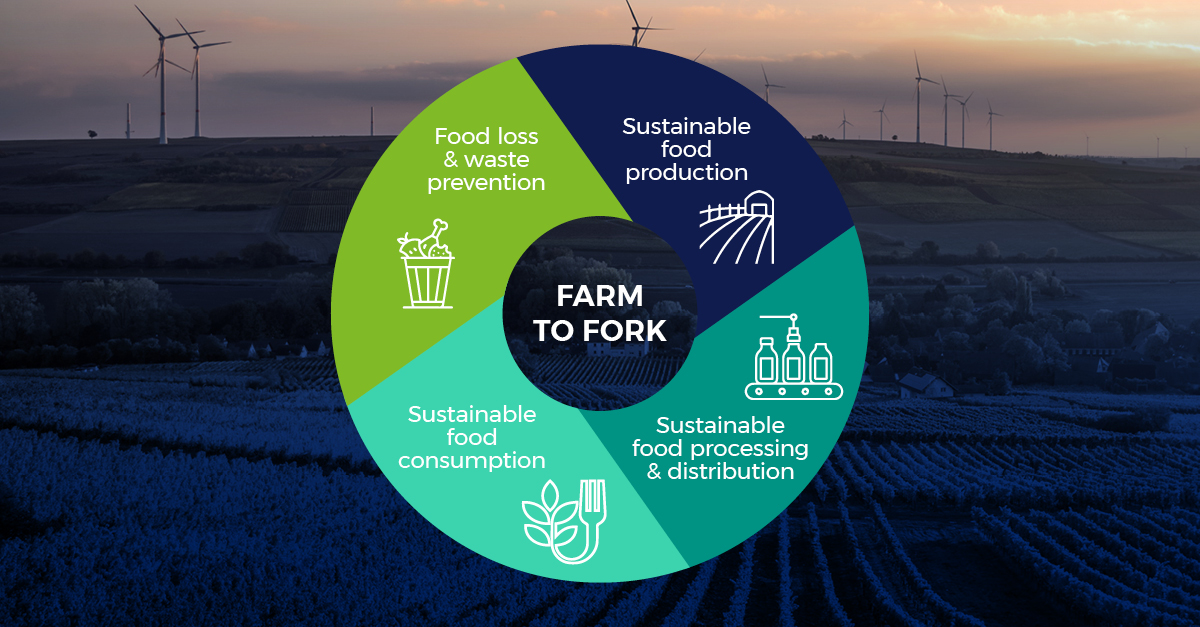 Office policies
All necessary printing is double sided by default to reduce the use of paper and ink. We encourage our colleagues to question if they need to print something in the first instance. We've reduced the amount of postage we send and now use more environmentally friendly ways to communicate with our colleagues in the field. We send material to retail sites and stores to be shown via colleague notice boards, rather than sent to colleagues individually.
Our colleague Wellbeing Centre provides education, support, and tools to help our colleagues live a happier life. It provides practical suggestions and tips on the areas of Move, Munch, Money and Mind. Via this platform, we're encouraging our colleagues to take part in activities such as Meat Free Mondays, to reduce the amount of meat we eat (this provides health benefits in addition to the environmental benefit). Utilising our Cycle to Work scheme is also an excellent way for colleagues to reduce their household-related carbon emissions. In the most recent application window, 69 colleagues took advantage of the scheme at a total business cost of £56,570.